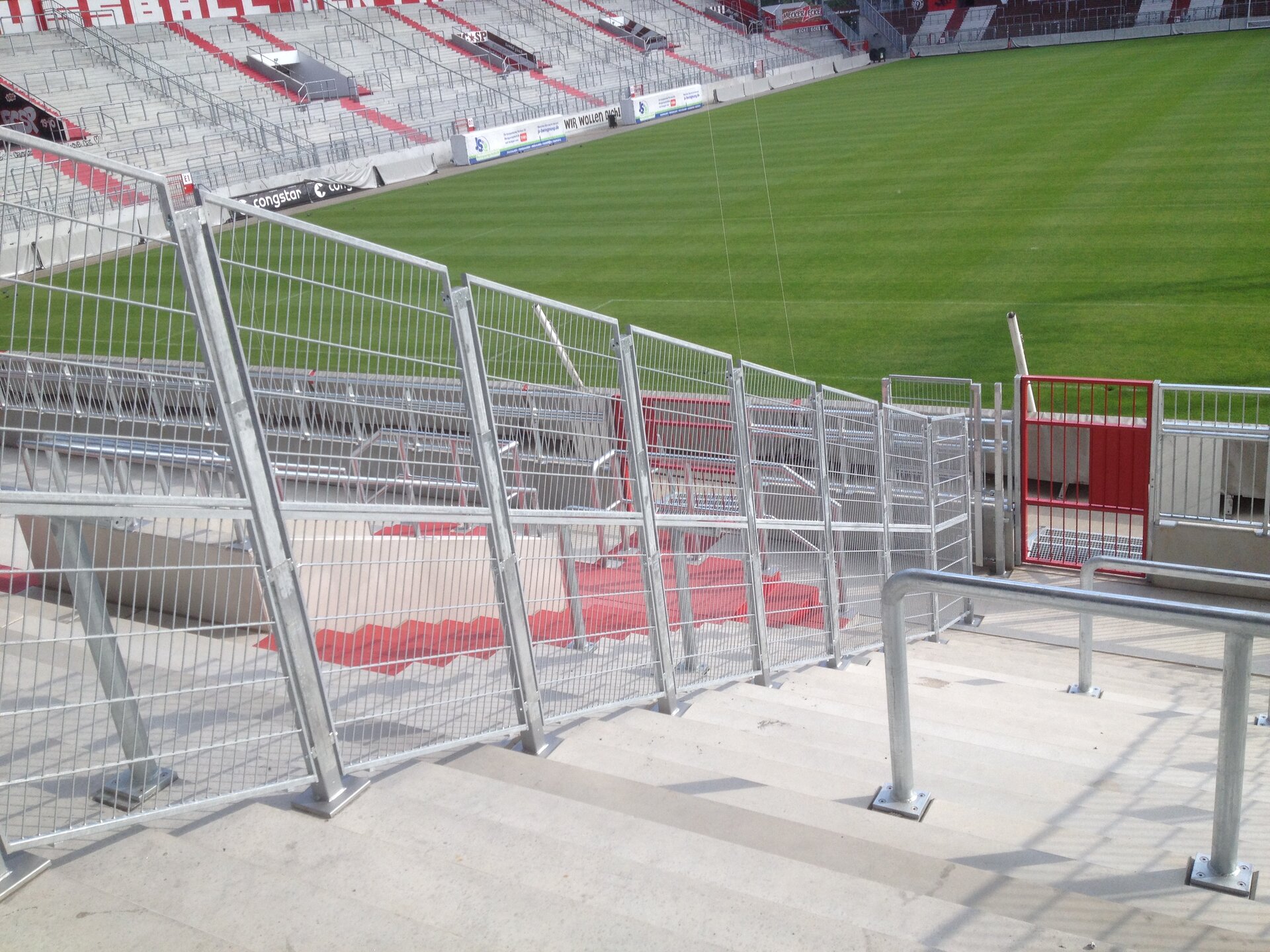 The SecuFence telescope fence is a reliable spectator separation system for stadiums and arenas. In normal use the one metre high base fence offers a free view of the playing field and along the spectator ranks. A clear view football experience is guaranteed. In the case of risk matches, the telescope fence can be extended to 2.20 m at the turn of a hand.
The system comes into use, when sectoral segregation is necessary. Adaptions for football games, concerts and events are all made without much effort, the use of heavy machinery and are quick and uncomplicated.
Its advantages at a glance:
Flexible height adjustment (1.1m to 2.2m)
Rapid extension of the fence
Complies with the place of assembly ordinance
The SecuFence Telescope fence
Fast, flexible and safe to use - form your own picture.